PROFESSIONALS
A team made by professionals that works according to the specific communication goals defined jointly with the client.
GLOBAL VIEW
To comprehend and embrace linguistic differences and shades is a day-to-day activity, like knowing the internal procedures and practices of international companies.
COMMUNICATION EXPERTS
Experience, knowledge, capabilities and all the set of consolidated relationships with media representatives are made available to the client with the utmost transparency.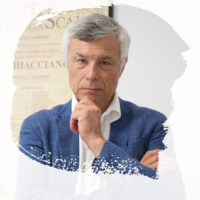 Marco gained experience working in companies directly liked or part of primary national and international groups operating within the insurance, banking and financial services sectors. He founded Mymediarelation in February 2010.
LEO
He is a Milanese born and bred, married with Rita. Passionate about food and wine, he has a particular preference for traditional cuisine. Order, method and Swiss precision are his working values, while he lets his rush go when he drives. He enjoys travelling. An animal-lover, he adores Zenzero, his Italian greyhound.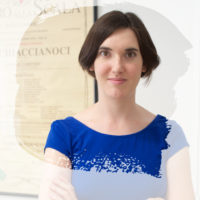 After her experience in the horeca and healthcare sectors, she gained her expertise in one leading advertising agency, by following clients operating in the real estate and food environment. She joined Mymediarelation in December 2011.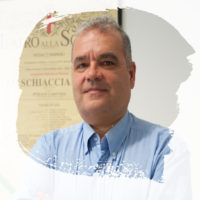 With more than 20 years of experience within the insurance sector, besides managing press office activities, he develops networks and relations with professional organizations and intermediaries. He started collaborating with Mymediarelation in January 2015.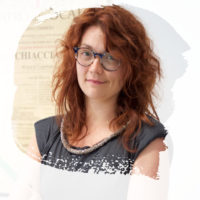 After being part of the communication team at the British Consulate General in Milan during and right after EXPO 2015, she consolidated her experience as content editor within the Class Editori group. She joined Mymediarelation in March 2017.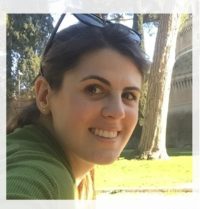 After completing studies and some educational experience abroad, started in PR and event management area at one of Milan's principal communication agencies focused in the third sector. Joined Mymediarelation's team in March 2020.
SCORPION
From Turin, she makes of discretion a strong point, together with her curiosity and extreme precision. Her lifestyle bases on natural food, without sacrificing food and beverages that can tickle the appetite. A seducing smile. She's deeply in love with the beauty of Italy.
ARIES
Coming from the Oltrepo area, he is a committed single. He is a free spirit, perfectly able to enchant and gain the trust of people, both in personal and professional relationships, thanks to his personality and his great ability to listen. Sly as the cats living with him, he is in love with Trieste, the home of many memories.
VIRGO
From Padova, she is the sportiest of the team. She never misses the topics to make a conversation interesting. Always smiling and positive. Her energy derives from a lifestyle dedicated to sports and training. Playing volleyball she learned a lot, teamwork included.
CANCER
From the hinterland of Milan, curious to know new person and culture. Love to travel using books, movies and theatre performances, her three big passions. Sees potential in every old objects and love to give new life to them with a restyling.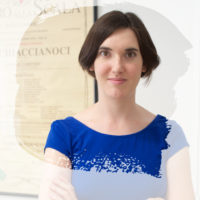 Dopo le prime esperienze nel settore horeca e salute, forma la sua esperienza presso una delle principali agenzie pubblicitarie seguendo clienti dei settori real estate e food. Entra in Mymediarelation nel dicembre 2011.
SCORPIONE
Torinese, fa della riservatezza uno dei suoi punti di forza, insieme alla curiosità di apprendere ed alla precisione. Ha fatto dell'alimentazione naturale un suo stile di vita, che persegue ricercando cibi e bevande in grado di soddisfare anche il palato. Un sorriso che conquista.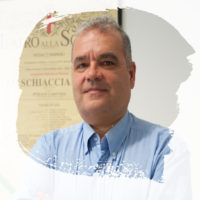 Background ventennale nel settore assicurativo. Oltre a gestire le attività di press office, sviluppa relazioni con le organizzazioni professionali e gli intermediari. Inizia a collaborare con Mymediarelation nel gennaio 2015.
ARIETE
Dell'Oltrepo, single convinto. Spirito libero capace di conquistare e fidelizzare relazioni personali e professionali grazie alle sue note caratteriali ed alla grande capacità di ascolto. Sornione come i gatti che vivono insieme a lui. Innamorato di Trieste, città dei tanti ricordi.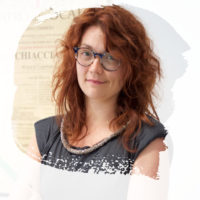 Dopo aver fatto parte del team di comunicazione del Consolato Britannico per EXPO 2015, consolida la sua esperienza all'interno del Gruppo Class Editori nel ruolo di content editor. Entra in Mymediarelation nel marzo 2017.
VERGINE
Padovana, è la più "sportiva" del team. Non le mancano mai gli argomenti per rendere una conversazione interessante. Sempre sorridente e positiva. La sua energia deriva da uno stile di vita improntato all'attività fisica. Dal volley ha imparato tanto, incluso il gioco di squadra.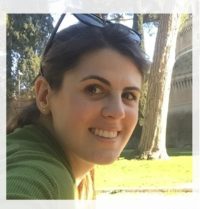 Completati gli studi e gli approfondimenti formativi all'estero, entra in una delle principali agenzie di comunicazione milanesi focalizzata nel terzo settore dove si occupa di comunicazione, organizzazione e gestione degli eventi. Fa parte del team Mymediarelation dal marzo 2020.
CANCRO
Dell'hinterland milanese, curiosa di conoscere nuove persone e culture. Ama viaggiare anche sfruttando libri, cinema e teatro, le sue tre grandi passioni. Vede del potenziale in ogni vecchio oggetto a cui ama dare nuova vita con il restyling.

If you're not failing every now and again, it's a sign you're not doing anything very innovative.